Gravity that Binds

Untitled Photogram, 2021
From; Creators of the Black Star


The ongoing series Gravity that Binds is Kazannik's photographic exploration of visual thinking. The artist uses light-reactive photogram techniques and chance happenings to contemplate whether the fragility and temporality of the image-making process can bring us closer to elements of the invisible world. Taking reference from the work of American physician, neuroscientist, psychoanalyst, psychonaut, philosopher, writer and inventor, John C Lily, Kazannik uses Gravity that Binds to reflect and navigate human kinds relationship with the universe; its scale and our micro relevance to its macro design.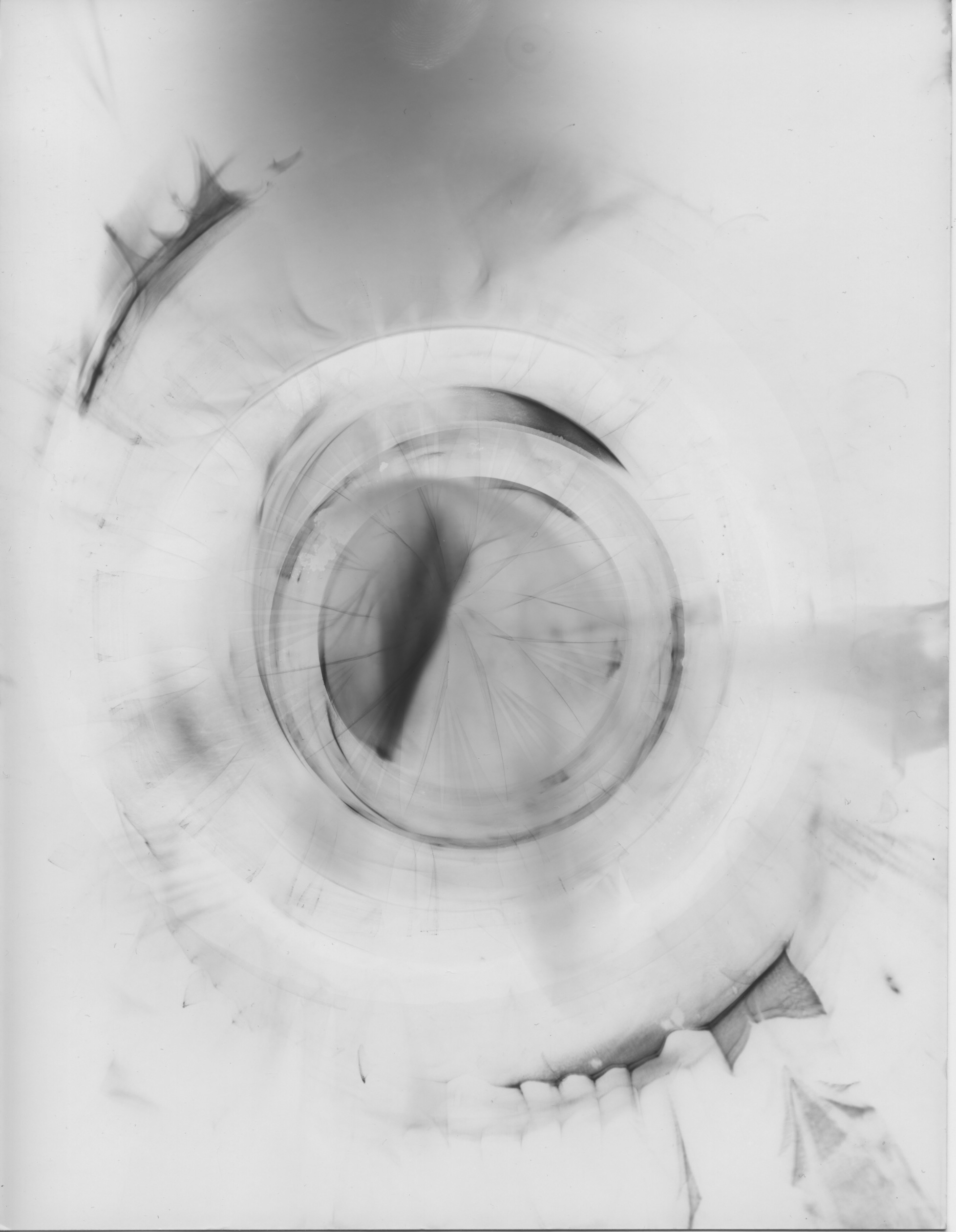 The artist works with photographic paper, exposing it with an overhead enlarger, UV torch and laser pointer. The physical apparition of astral forms created from the red light and mephitic waters of the darkroom signify the ephemerality of his process. Its mystery draws and guides the artist, and the process ultimately becomes a metaphor for touching the ineffable cosmic soup, inspired by the unknown.